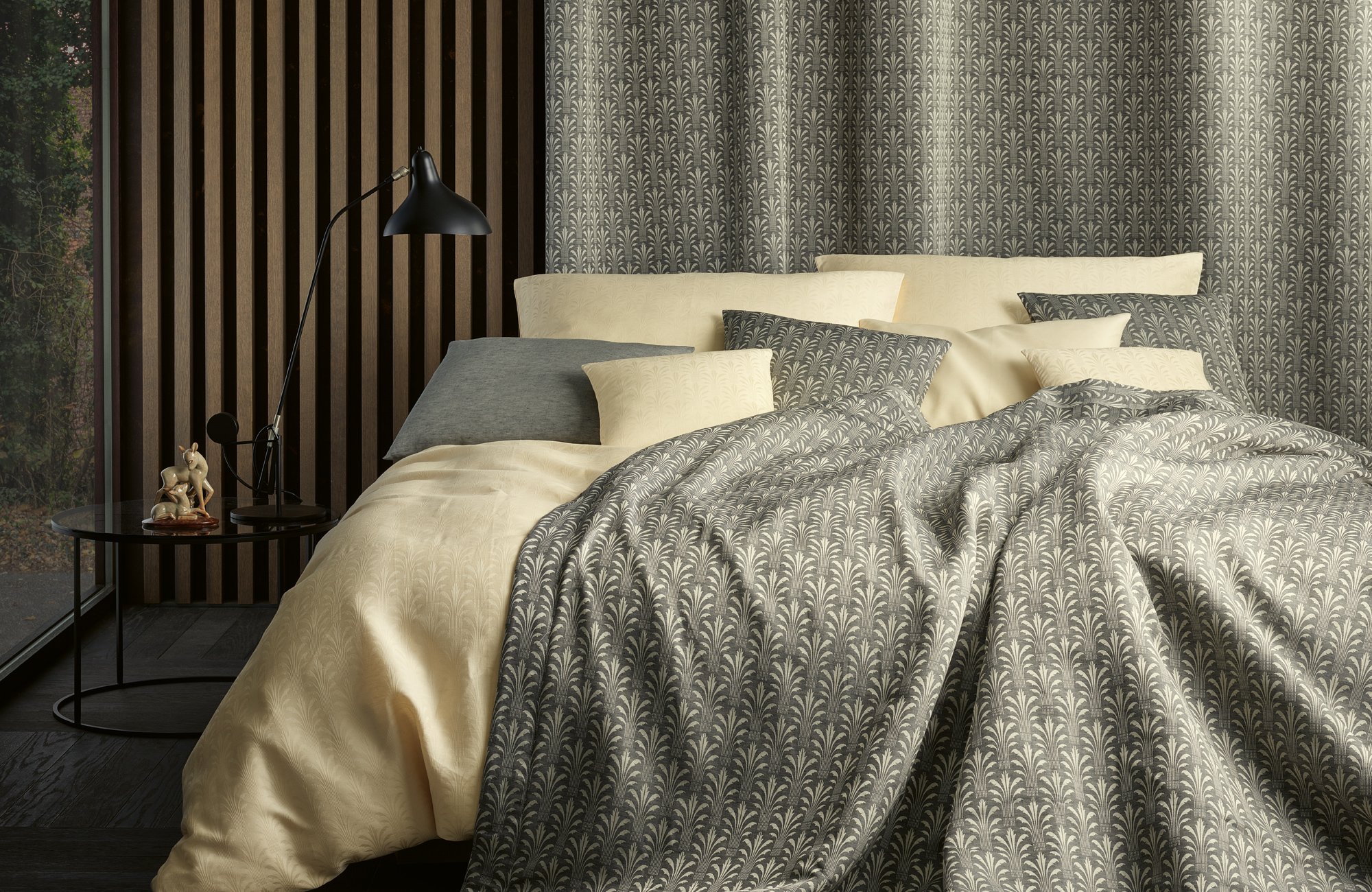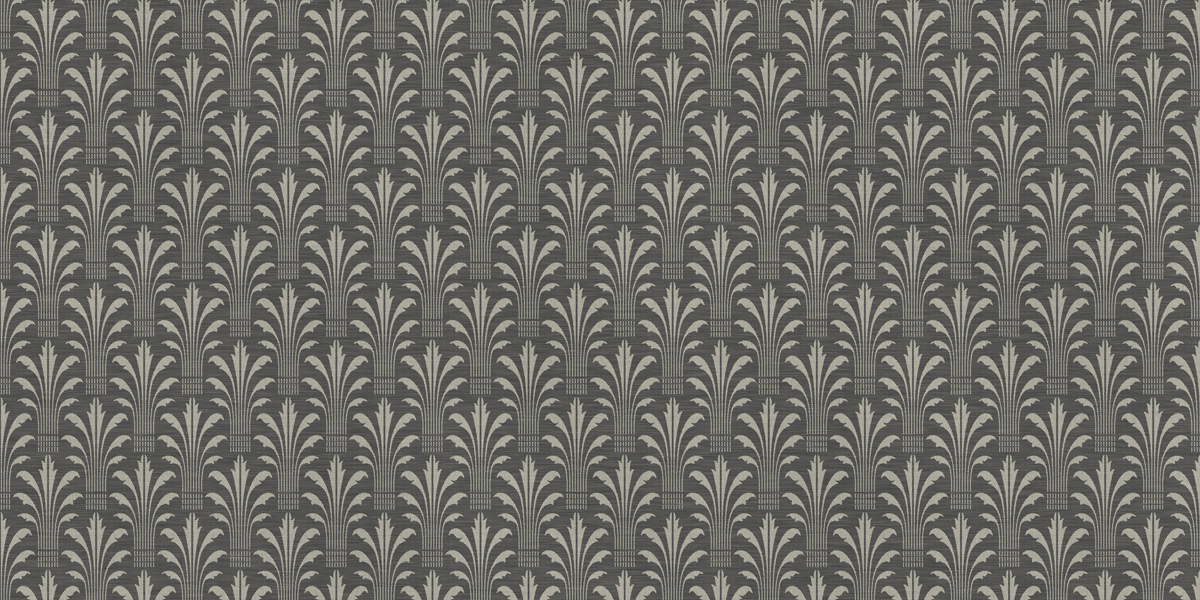 Diana - Art.286
Stylized palm-motifs following the tradition of the Art-Deco-era decorate the linen-cotton design Diana. The detailed and contured pattern is a statement of timeless elegance. Diana is available in 14 selected colours.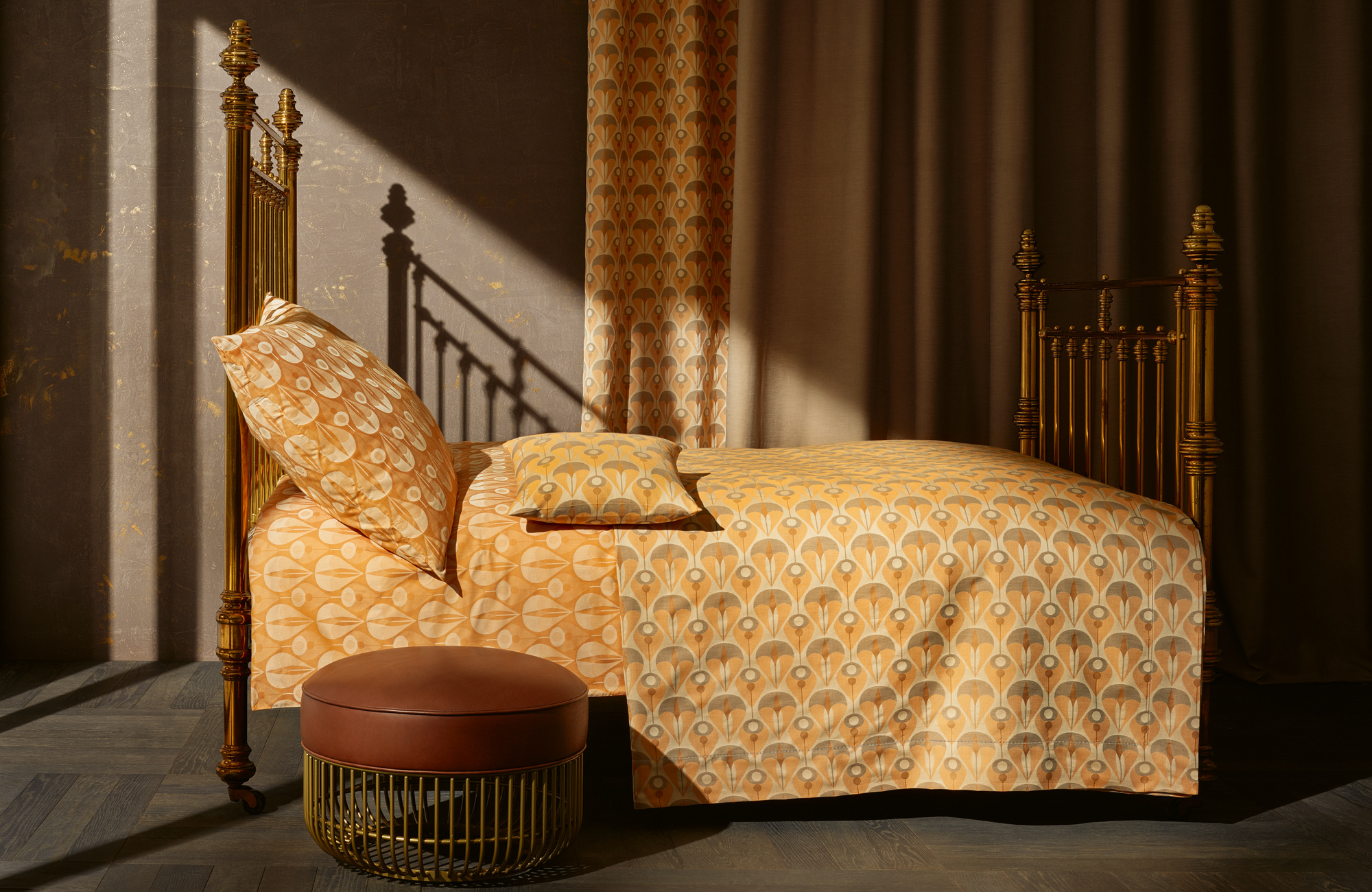 Viola - Art.287
Bright and cheerful. Viola creates a retrospective in reminiscence of the Mid-Century. The colour graded ornaments provide the pattern with depth. Viola is made from 100% cotton and also available in multi-colour versions.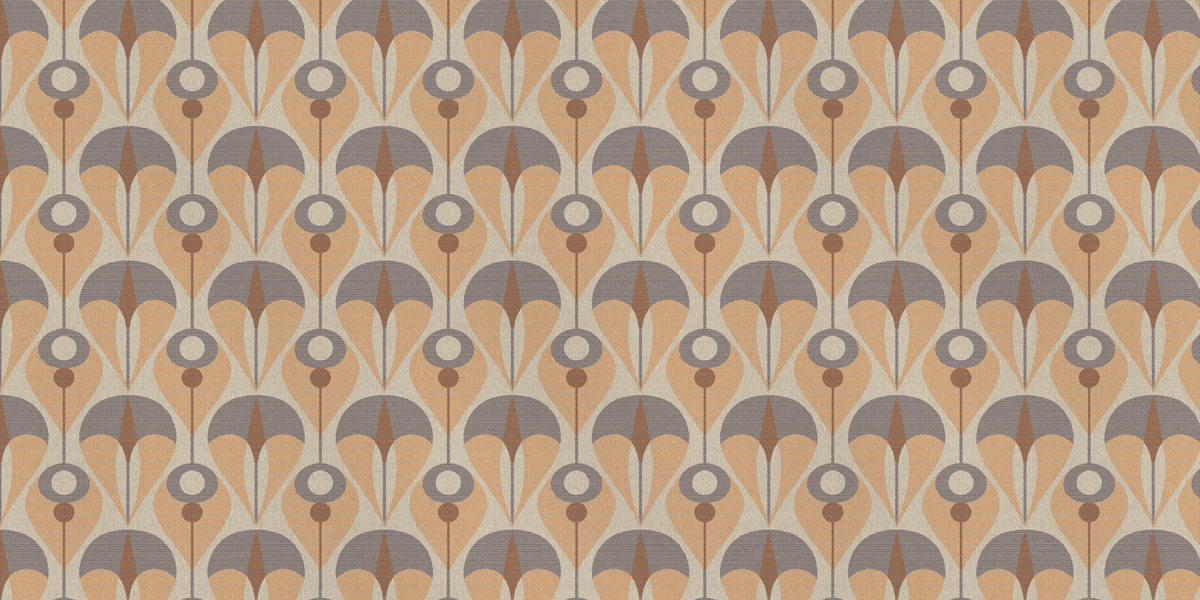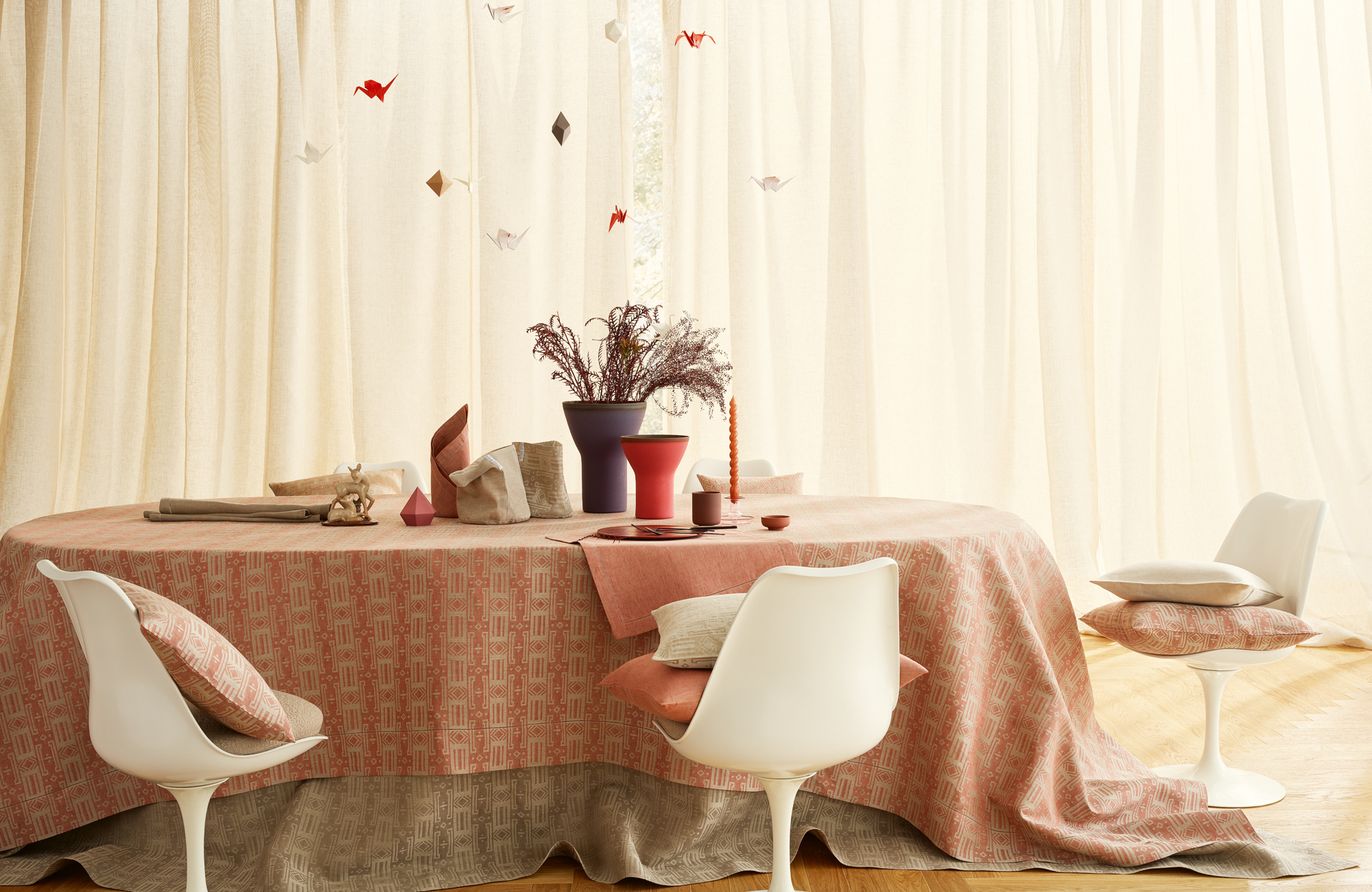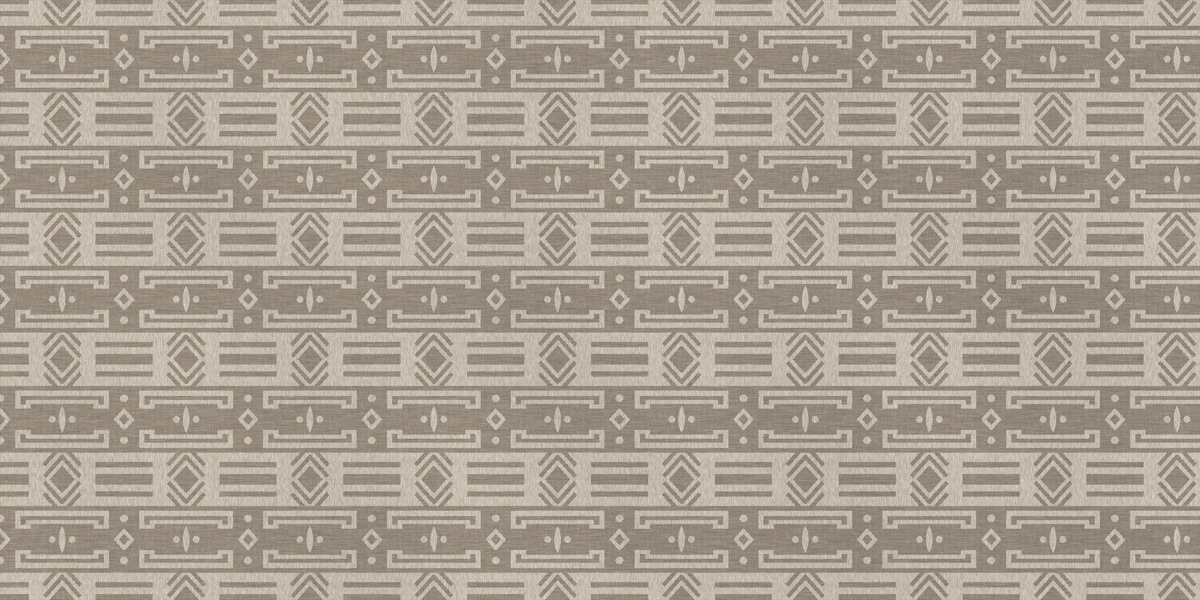 Sierra - Art.288
Pure linen purism. The Sierra design combines vivid shapes into a subtle striped pattern that feels at home in any interior. Available in 12 natural and classic colours.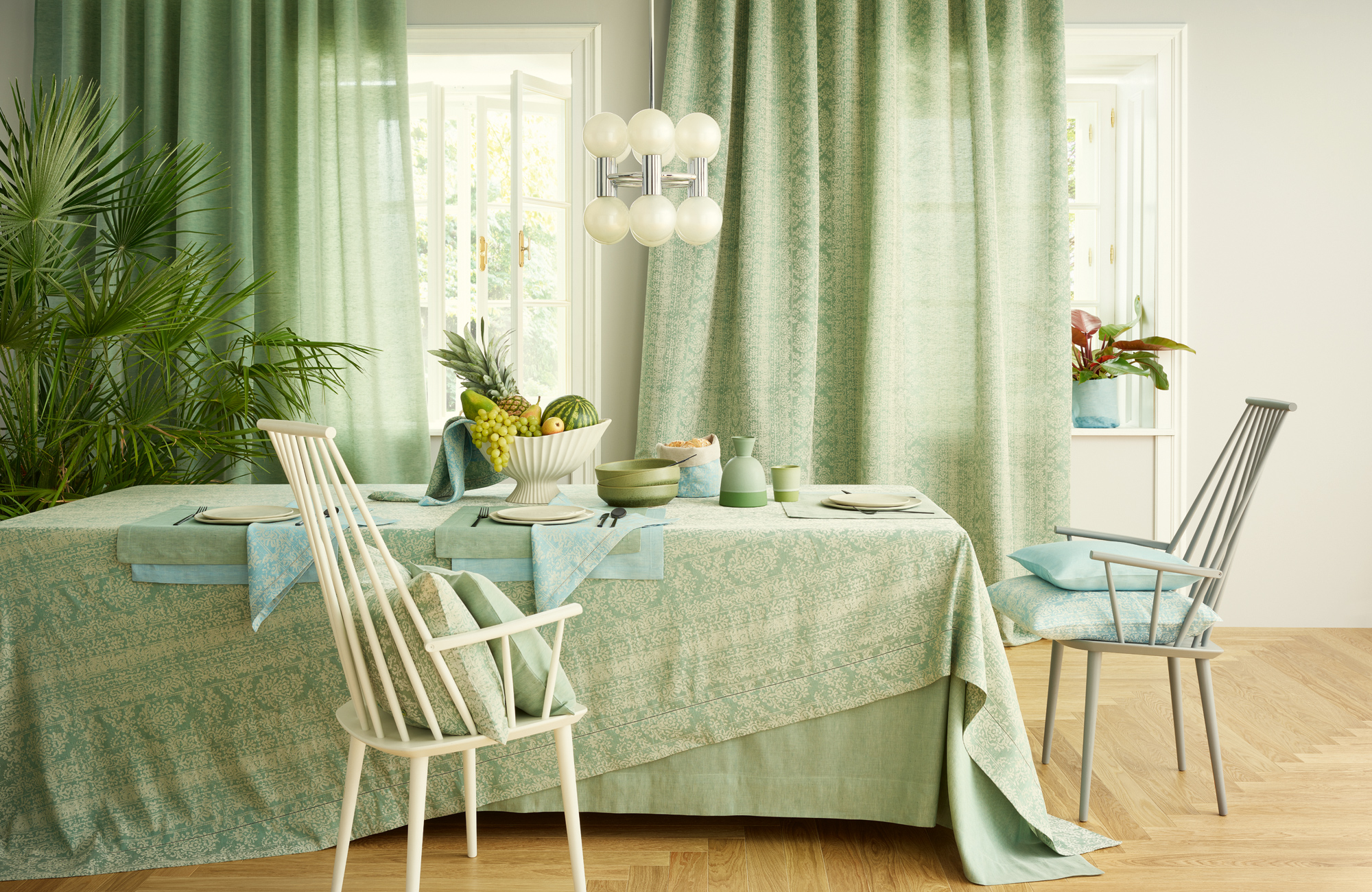 Arctic Blue - Col.49
The new colour introduction Arctic Blue, available in pure linen and half linen represents a modern and crisp shade of blue.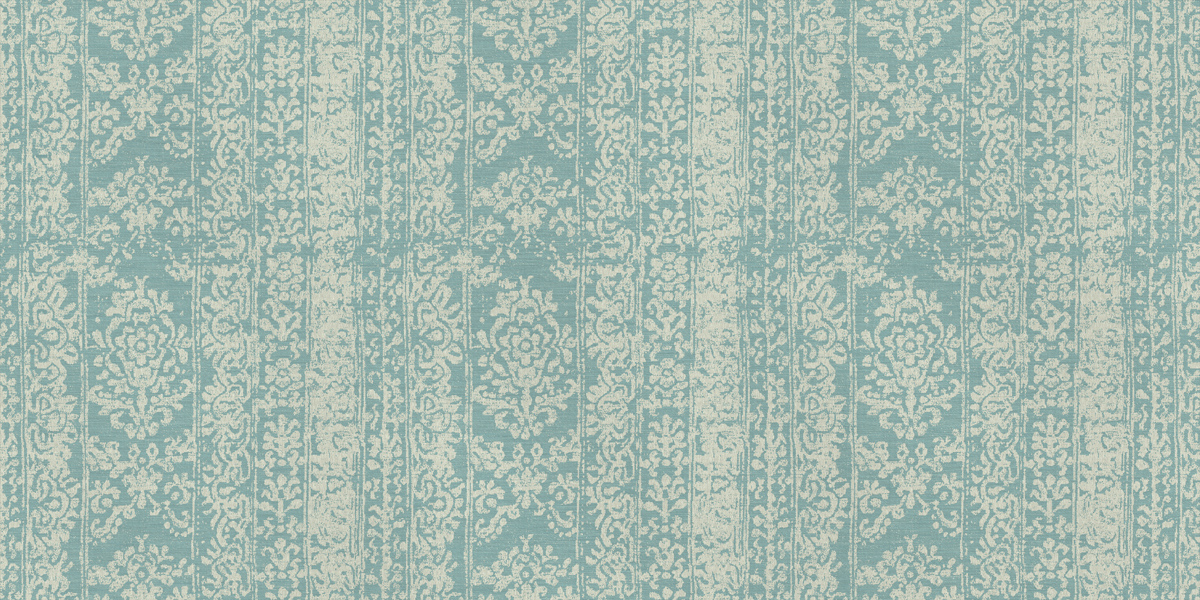 Jade - Col.69
Jade, a subtle and elegant shade of green, adds to our colour palette of our linen and half linen collections.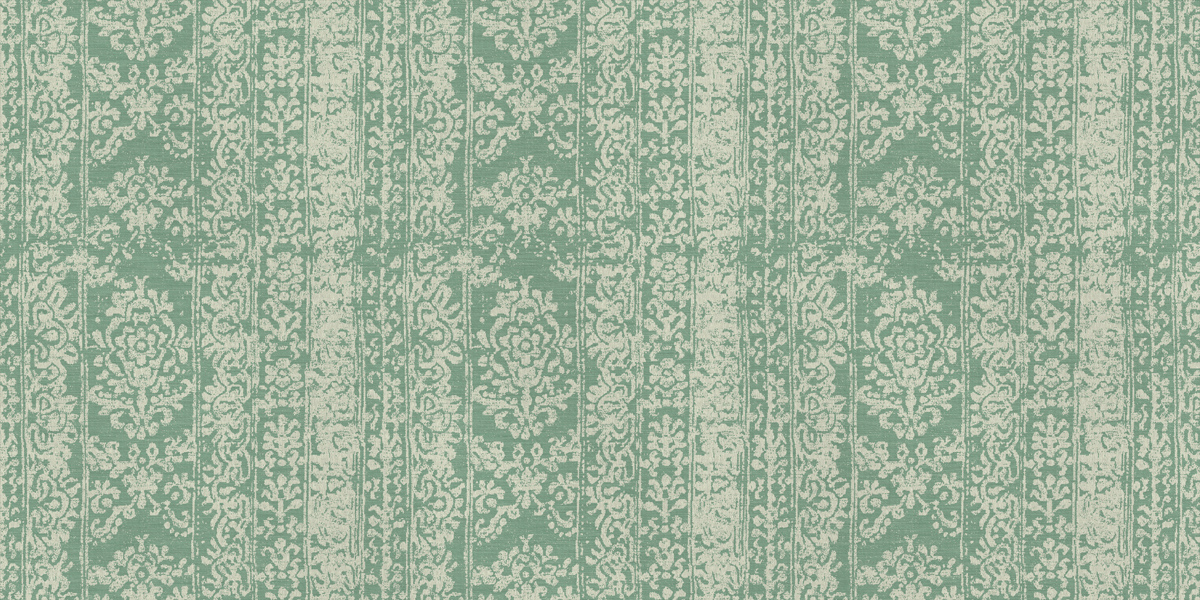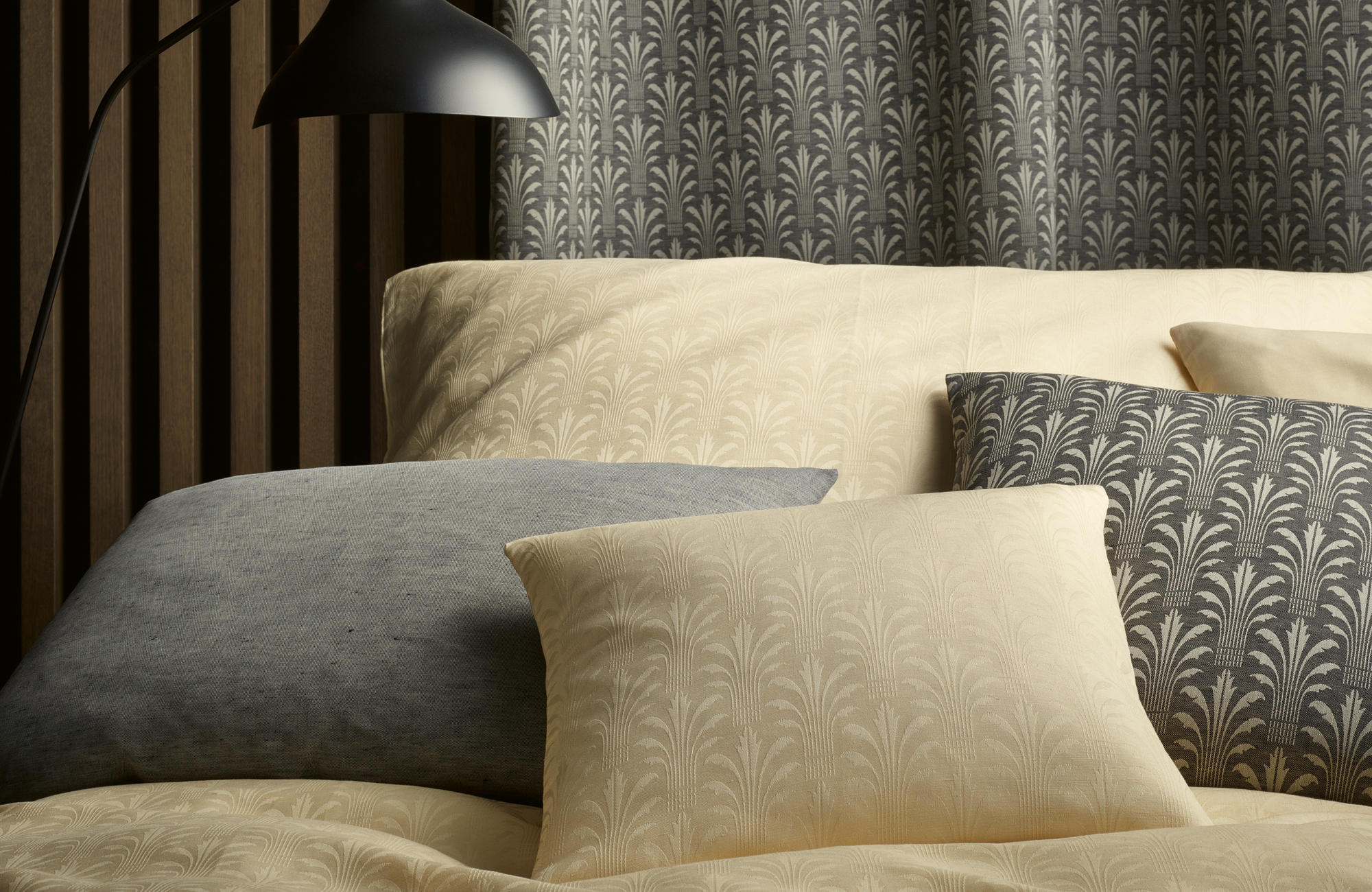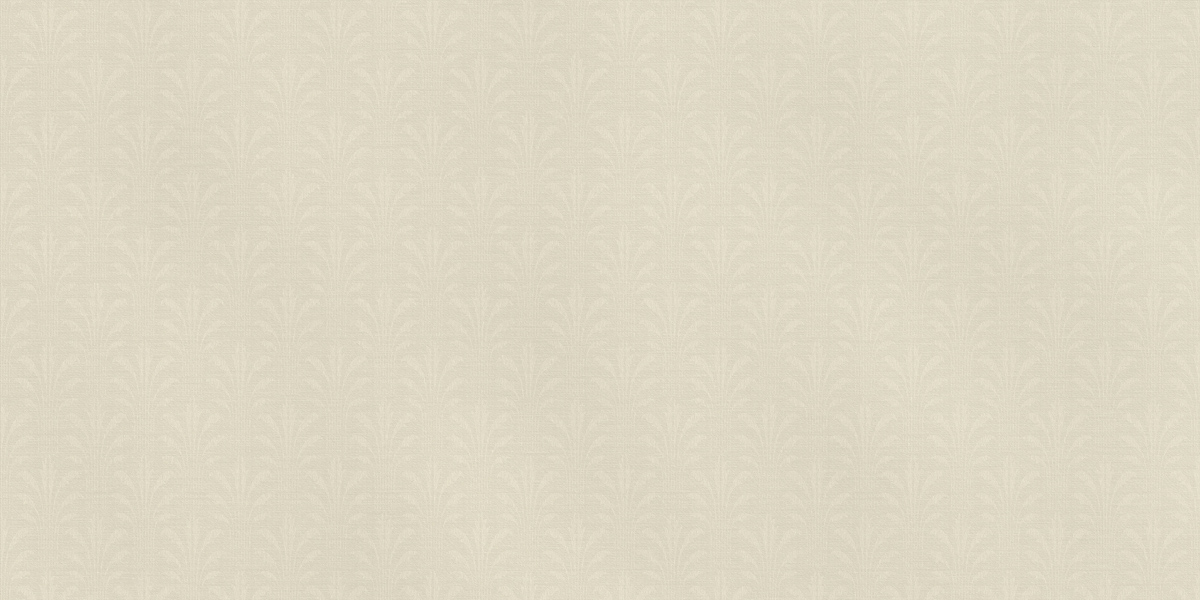 Alabaster - Col.03
Alabaster bathes the walls in warmth and light. The delicate tone represents natural and elegant subtleness and is available as half linen or cotton in a wide range of designs.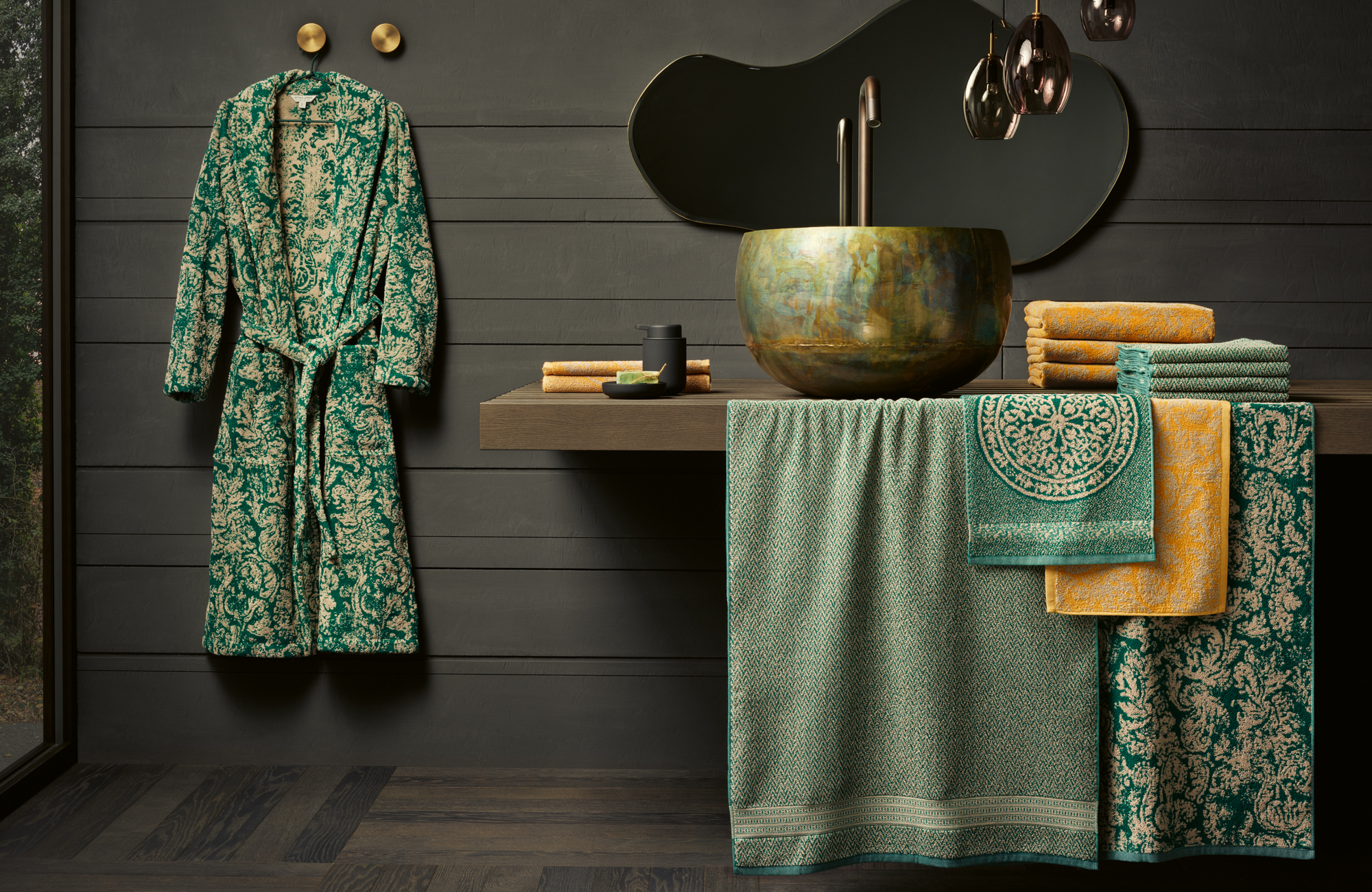 Honey - Col.14
Honey, shimmering in shades of yellow and orange, brings brisk and vibrant mood to the bathroom. Available in our range of towels and bath robes.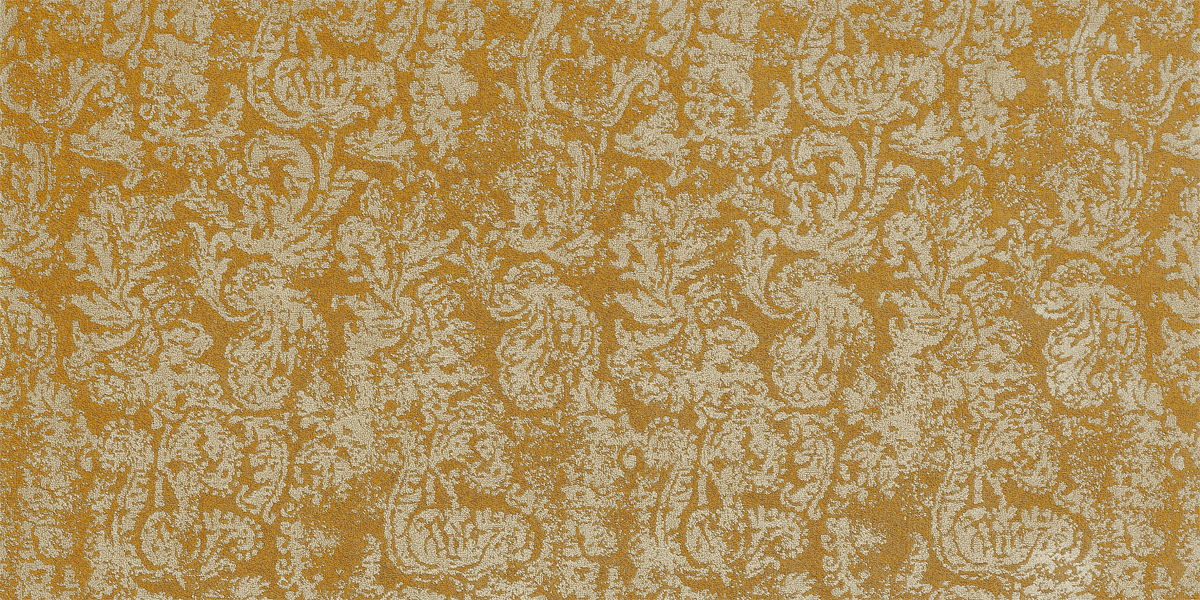 Emerald - Col.61
Emerald is an elegant shade of green inspired by the mystic colour depth of the eponymous gemstone. Available in our range of towels and bath robes.