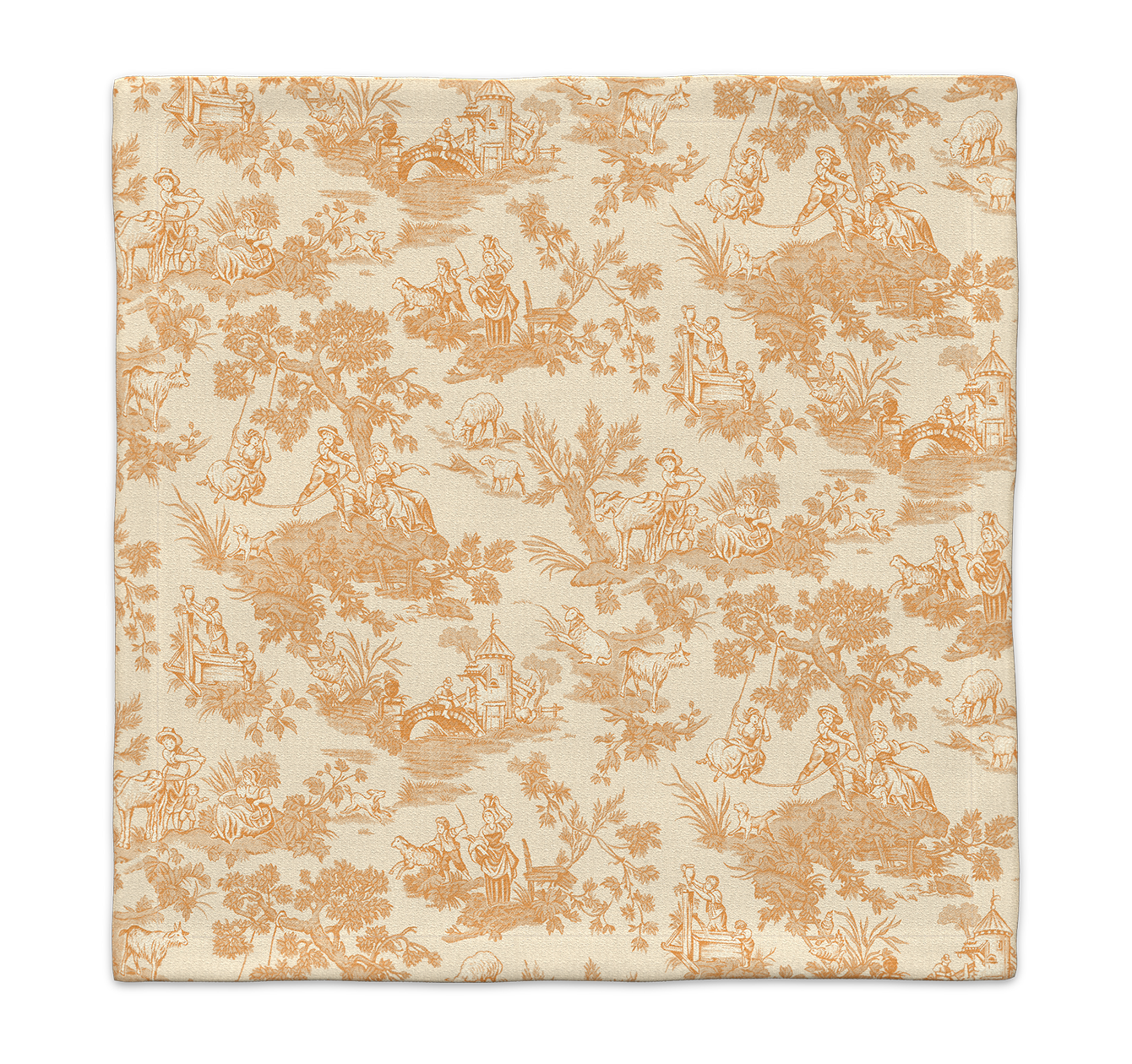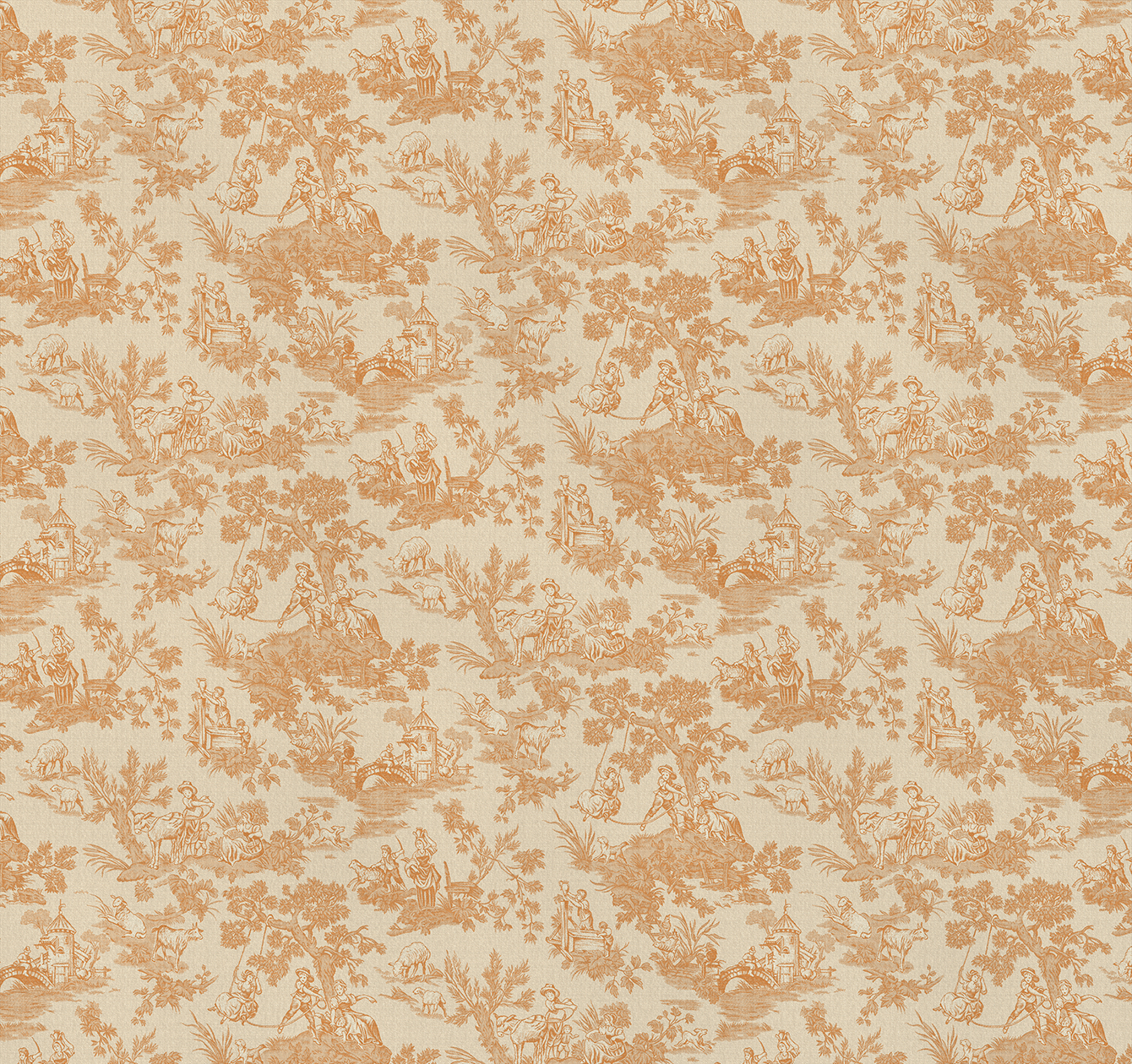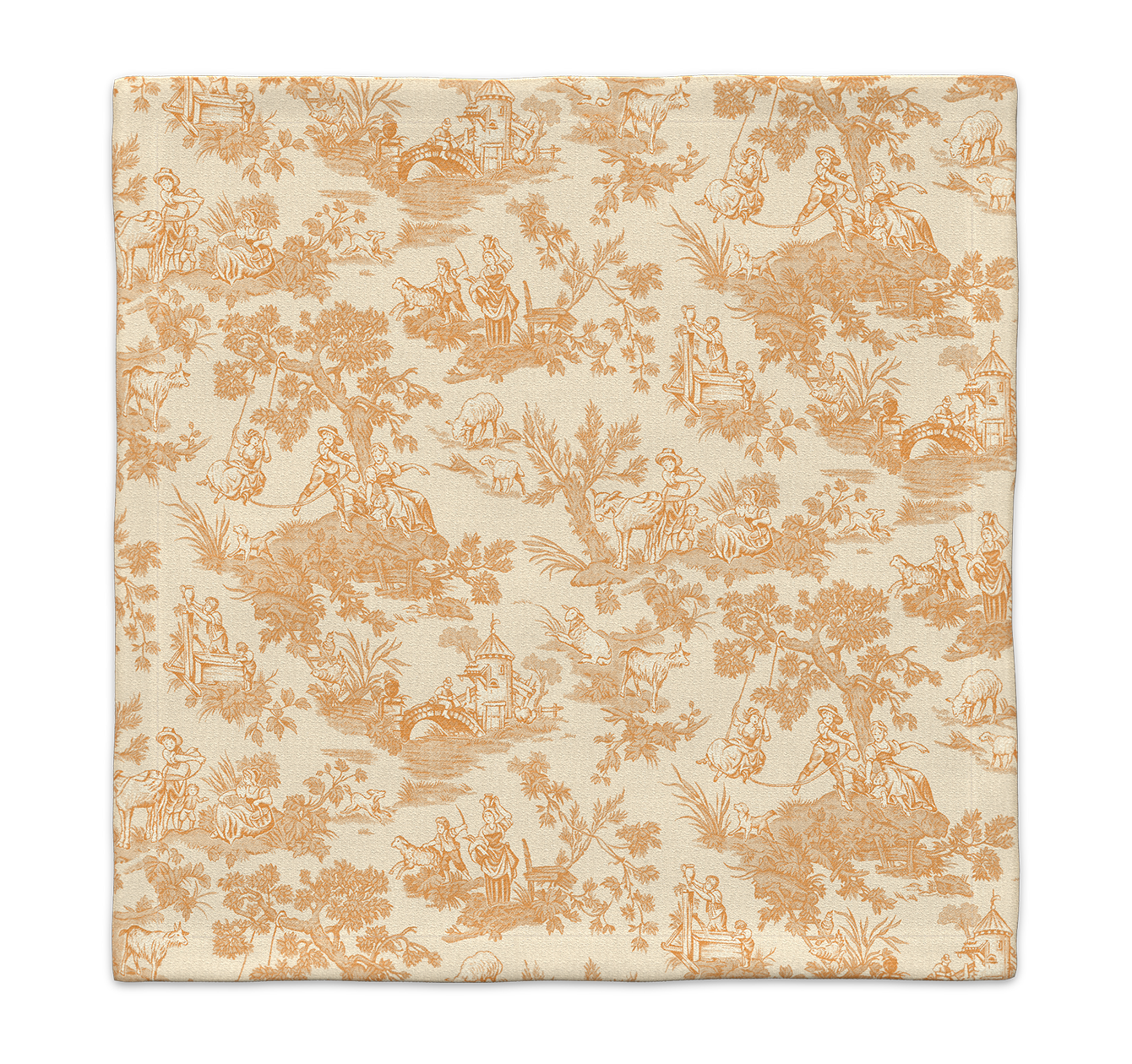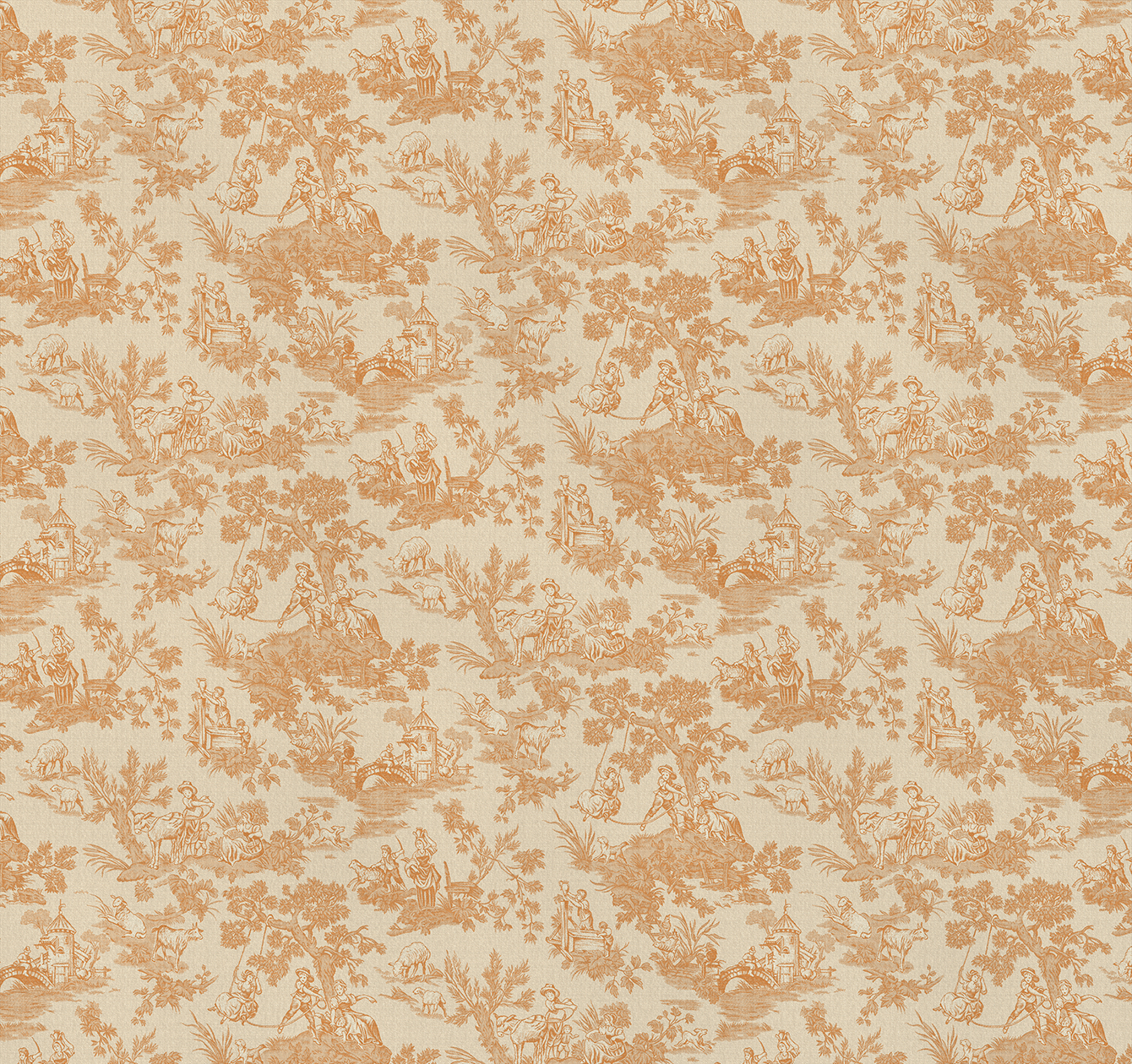 Napkin Toile-de-Jouy - 213
Cotton
The Toile-de-Jouy napkin features a traditional pattern and is named after the French commune of Jouy-en-Josas. These napkins are cut by hand from our fabrics. Each napkin features a different variation of the pattern.
Manufacturing
With their vibrant patterns and rich colours, our lightweight cotton napkins are a delight at the table. The napkins are cut individually, which means that, if a grand pattern was chosen, each one is unique and features a different detail. These napkins are made with three-centimetre-wide mitred corners.
Quality
fine cotton
cut straight along the thread
sewn to order
About this fabric
Fabrics in the Toile-de-Jouy look have a long tradition in France. The motifs are traditionally printed on the fabric, but our Toile-de-Jouy is woven using the technique and gives the motifs even more vibrancy. The pattern is made from high-quality cotton.
Nature
premium cotton
natural sheen,radiant colours
About our manufacture
Our weaving mill in the Mühlviertel region of Austria has been manufacturing fabrics since 1853. Our family business is now in its 6th generation of management and stands for natural high quality textiles. With special devotion we have commited ourselves to Jacquard weaving, a technique that allows for richly detailed patterns. We uphold the strictest quality criteria in the selection of our cottons. This will become apparent when you hold our products in your hands.
Our values
Family business in 6th Generation
woven & sewn in Austria
The right care
Our cotton products are easy to care for. Although we recommend a washing temperature of 40 °C, our products are also able to cope with 60 °C without any problem. To avoid damaging the look and feel of the fabrics, use detergents without fabric brighteners or softeners. Low spin speeds and not using water-saving programmes also have a positive impact on the durability of the products.
Our tips
We recommend a washing temperature of 40 °C or 60 °C
Please do not use fabric brighteners or softeners
Water-saving programmes are harmful to products made of natural fibres
Suitable for tumble drying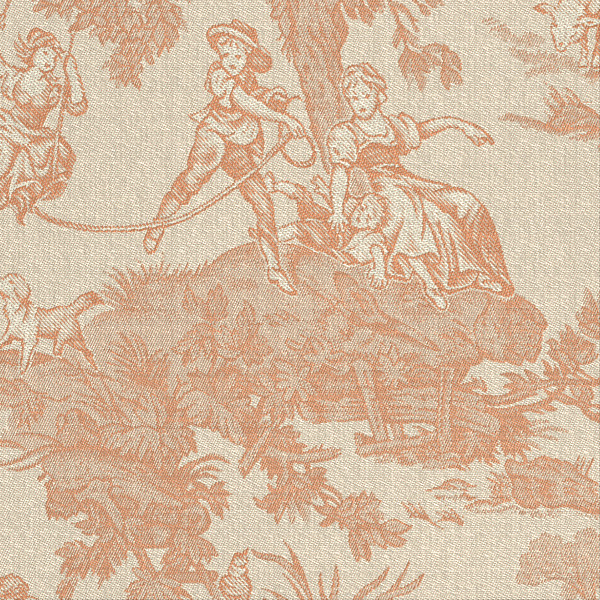 Toile-de-Jouy - 213
This classic scenic pattern takes the observer on journey through time back to the 18th century. With its typical motifs of romantic country scenery, this is a design that personifies the feather-light French Rococo style. Originally the motifs were printed onto a fabric, but Leitner Leinen however has intricately woven them into the cotton fabric. Toile-de-Jouy is very well suited to light and airy, country-style spaces but also introduces a cheerful, down to earth touch to an ultramodern kitchen.
Leitner Leinen on Instagram