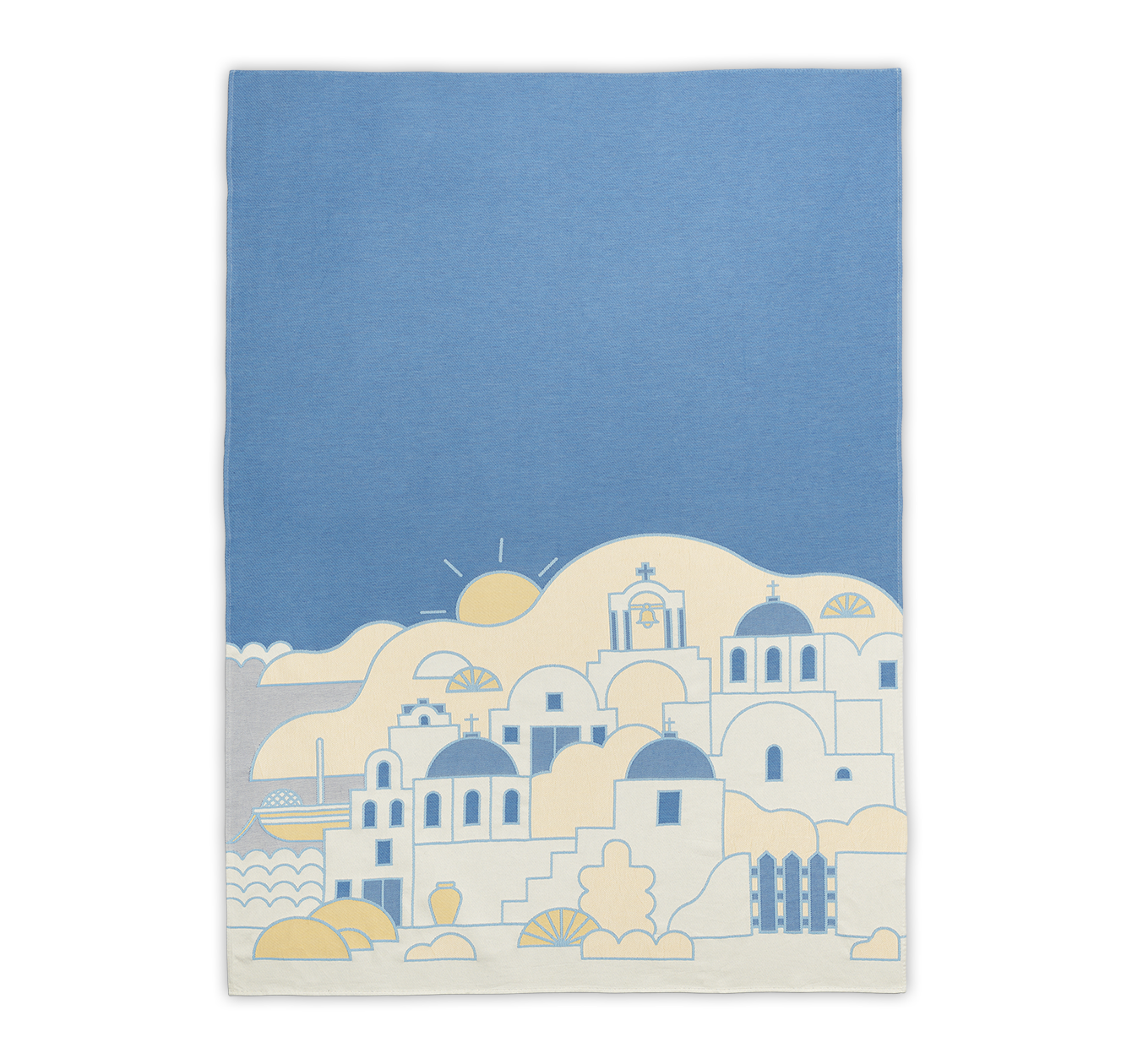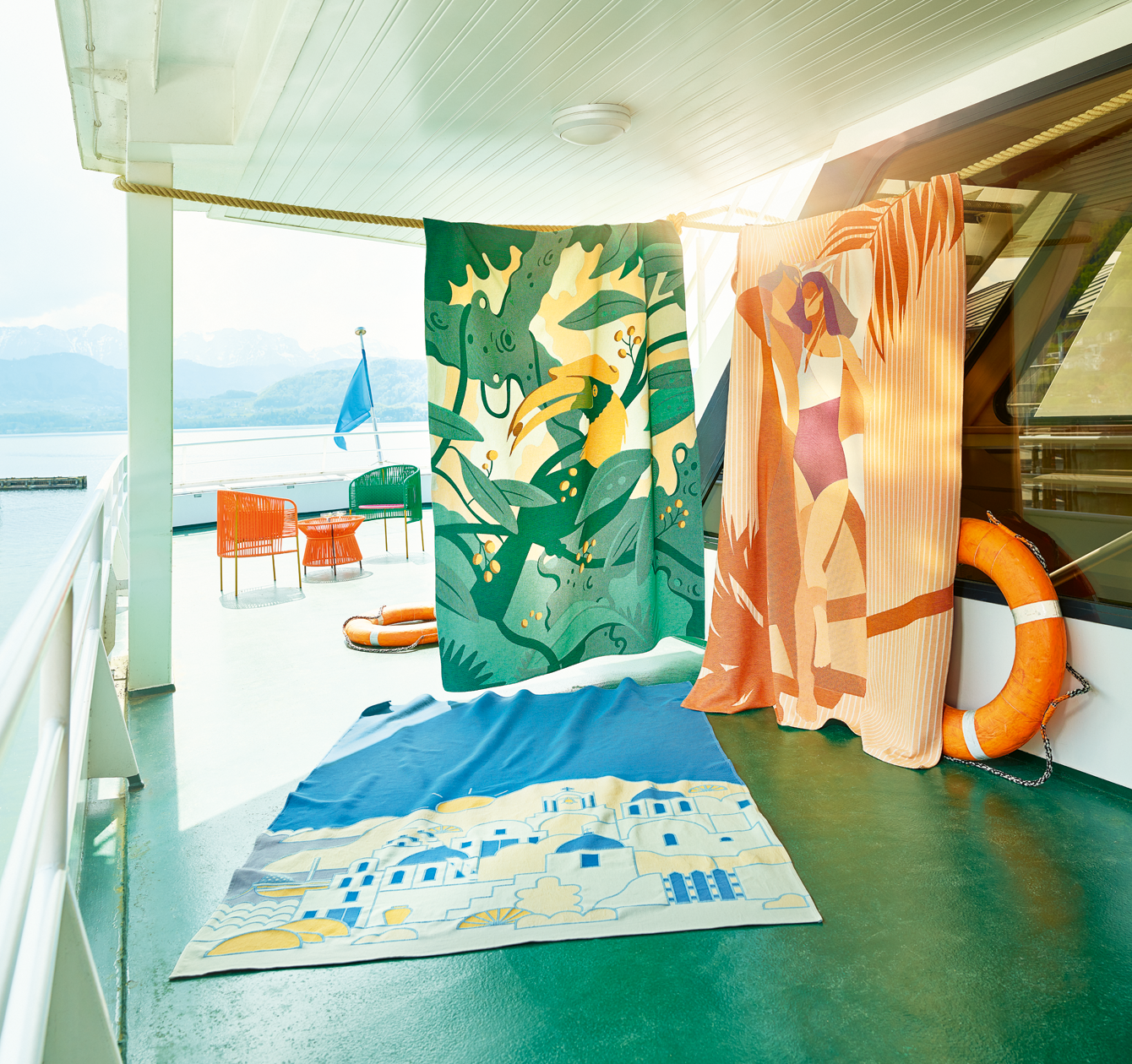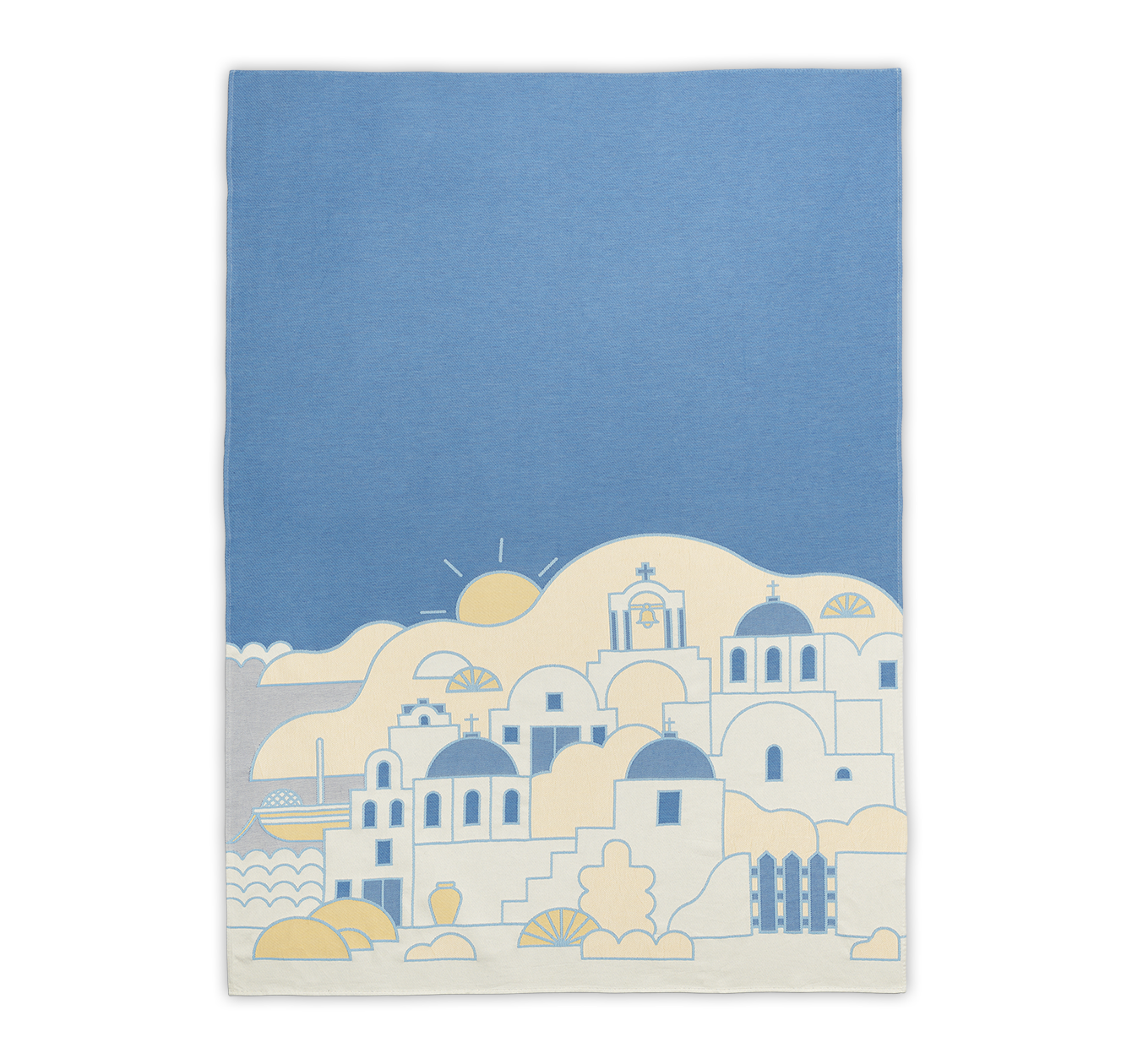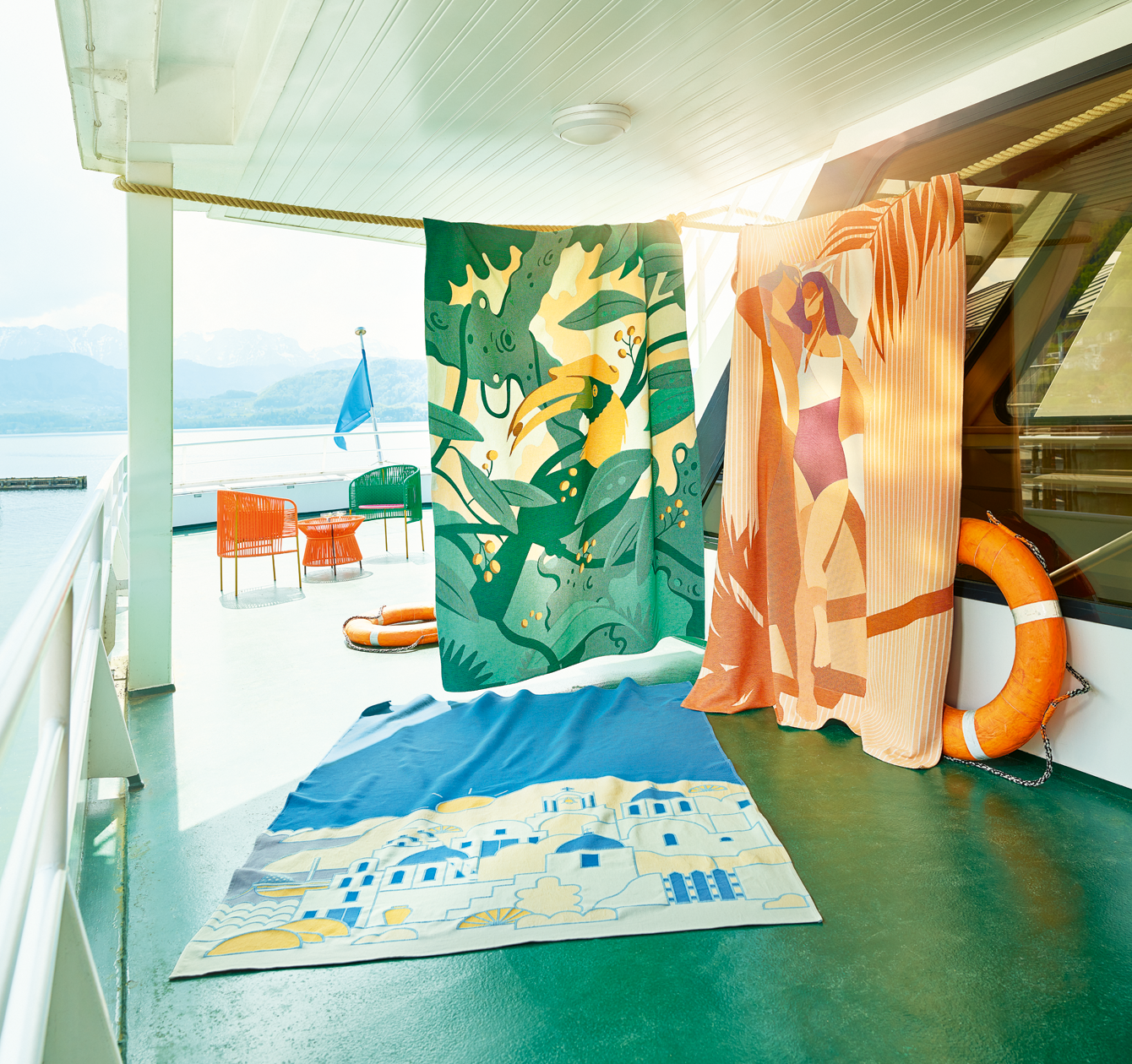 Beach Blanket Santorin - 305
Cotton
A colourful summer companion: The Santorin beach blanket was created in collaboration with English artist Andrew Joyce and is limited to 500 pieces.
Manufacturing
Our limited beach blankets Santorin, Toucan and Sunbather, created in collaboration with renowned design agency Handsome Frank, are made from 100% cotton. With the generous format of 140x190cm and its vibrant colours the beach blankets are the perfect companion throughout summer.
Quality
limited series of 500
vibrant colours
lavish size
About this fabric
Influenced by his time spent in Tokyo, Andrew Joyce includes the aesthetics of Japanese arts into his works. With it's playful minimalism the Santorin beach blanket is no exception. The colourful blanket made from 100% organic cotton is limited to 500 pieces.
Nature
limitied series
unique play of colours
About our manufacture
Our weaving mill in the Mühlviertel region of Austria has been manufacturing fabrics since 1853. Our family business is now in its 6th generation of management and stands for natural high quality textiles. With special devotion we have commited ourselves to Jacquard weaving, a technique that allows for richly detailed patterns.
Our values
Family business in 6th Generation
woven & sewn in Austria
The right care
Our cotton products are easy to care for. Although we recommend a washing temperature of 40 °C, our products are also able to cope with 60 °C without any problem. To avoid damaging the look and feel of the fabrics, use detergents without fabric brighteners or softeners. Low spin speeds and not using water-saving programmes also have a positive impact on the durability of the products.
Our tips
We recommend a washing temperature of 40 °C or 60 °C
Please do not use fabric brighteners or softeners
Water-saving programmes are harmful to products made of natural fibres
Suitable for tumble drying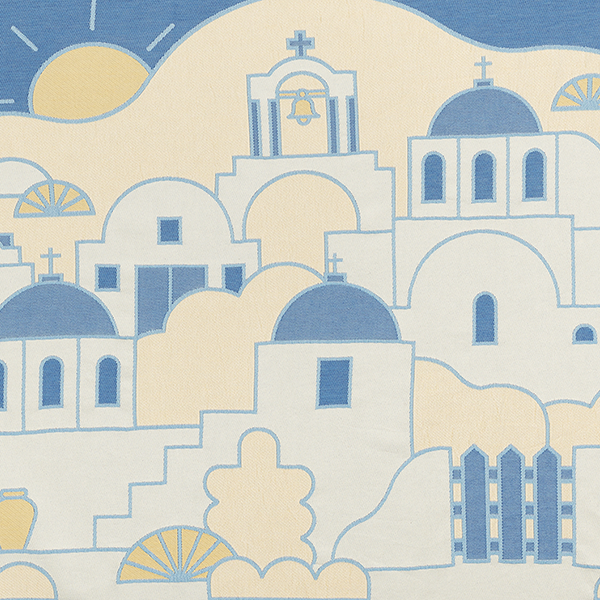 Santorin - 305
Only on closer inspection the diversity of Jacquard weaving is revealing itself in this limited edition of 3 beach blankets. From delicate leaves to the white facades of Santorini, each single element was matched by hand with different weaves and binding techniques - this interplay of thousands of threads creates a colorful and unique composition: Foliage shines in iridescent shades of green, palm trees cast delicate shadows on the sunbather and the sky over Santorini shines in crystal clear blue.
Leitner Leinen on Instagram