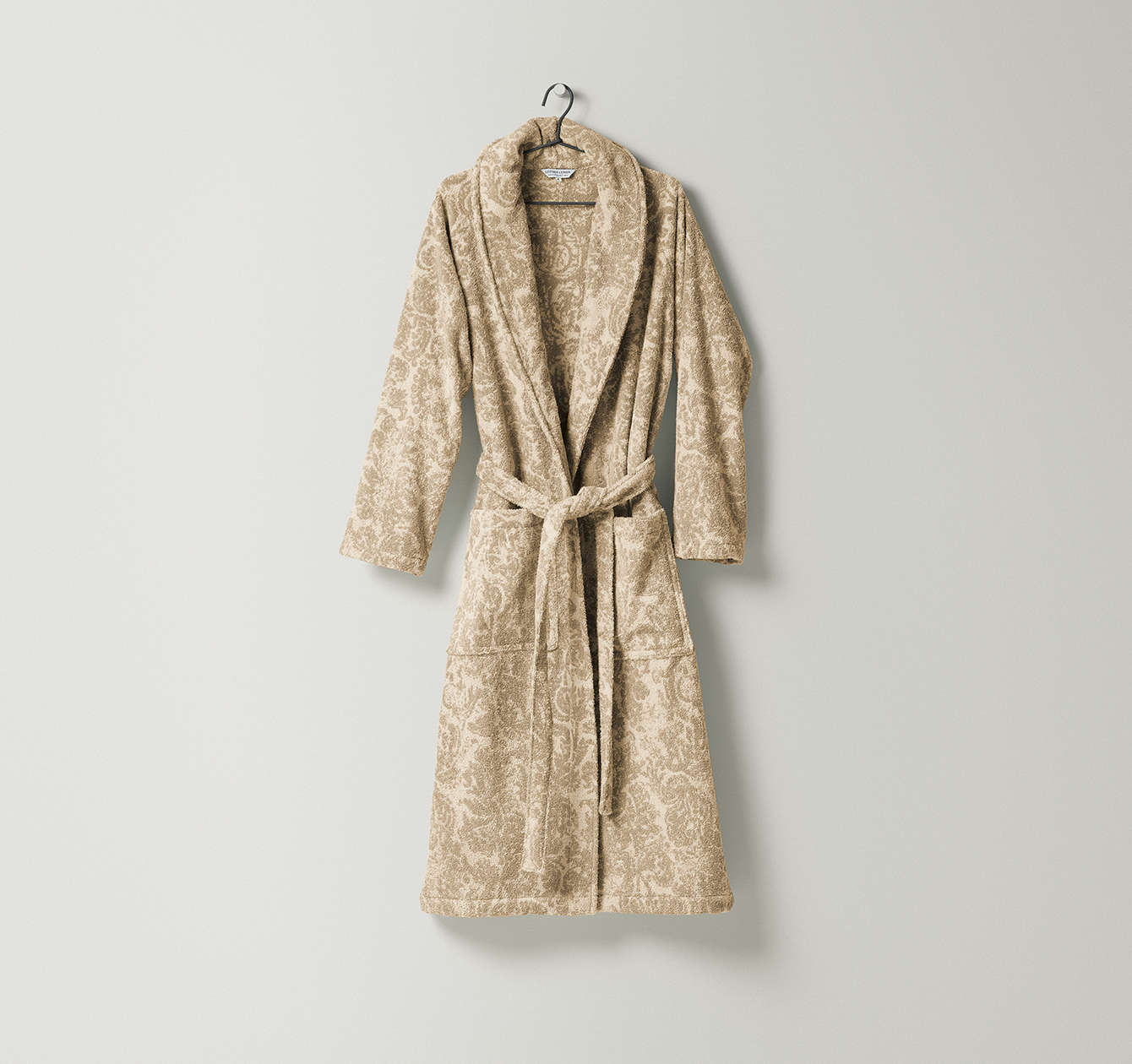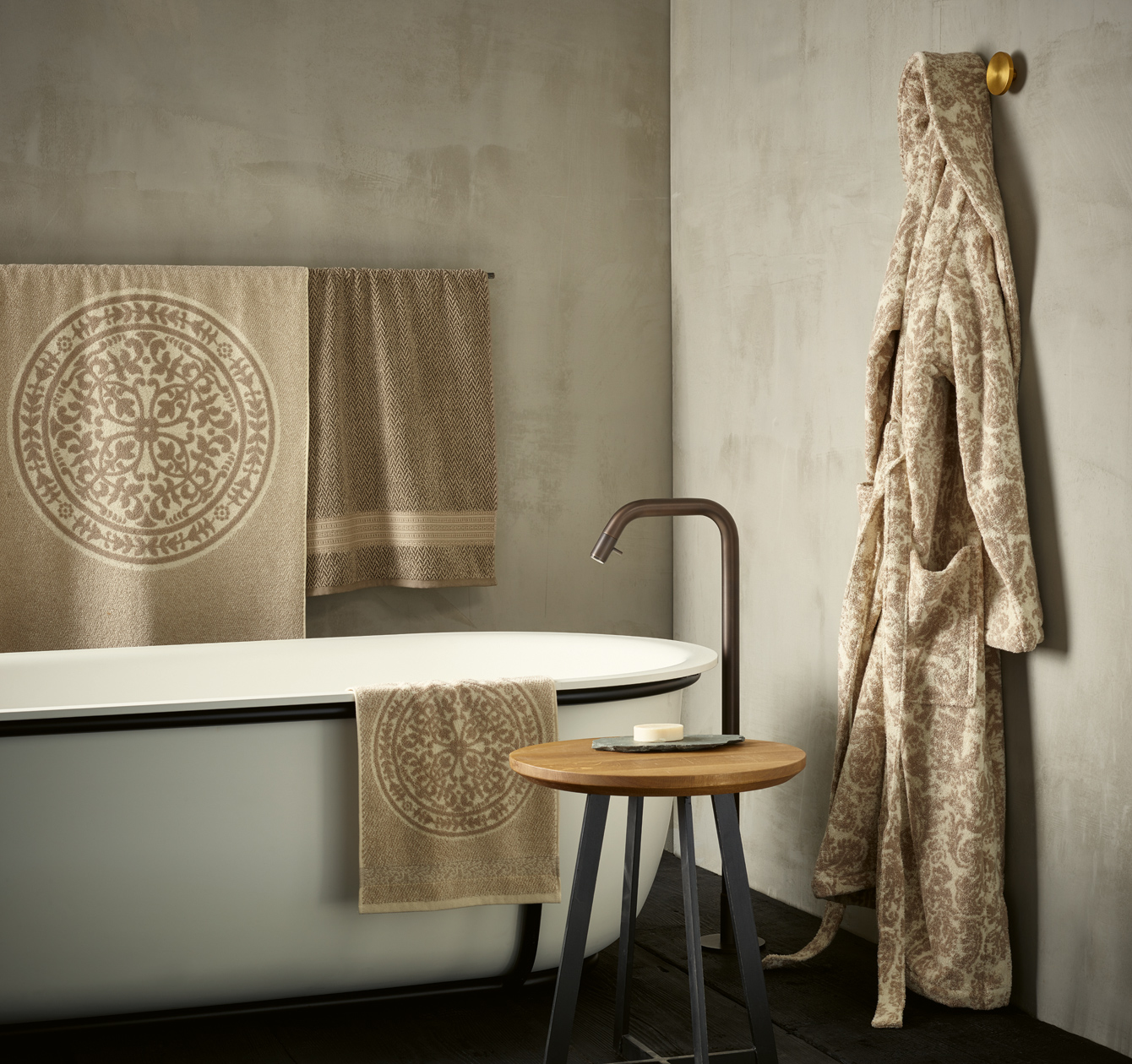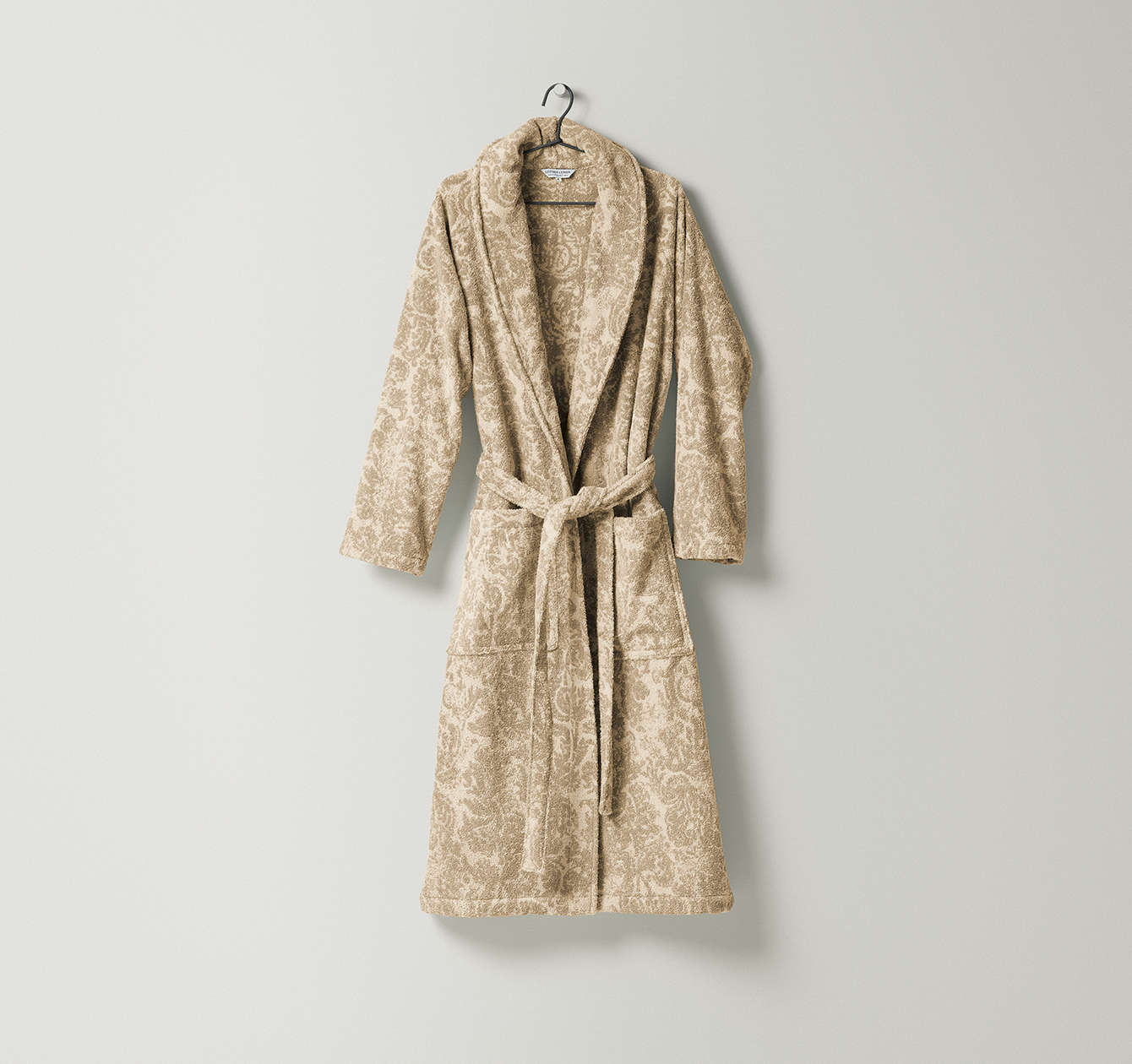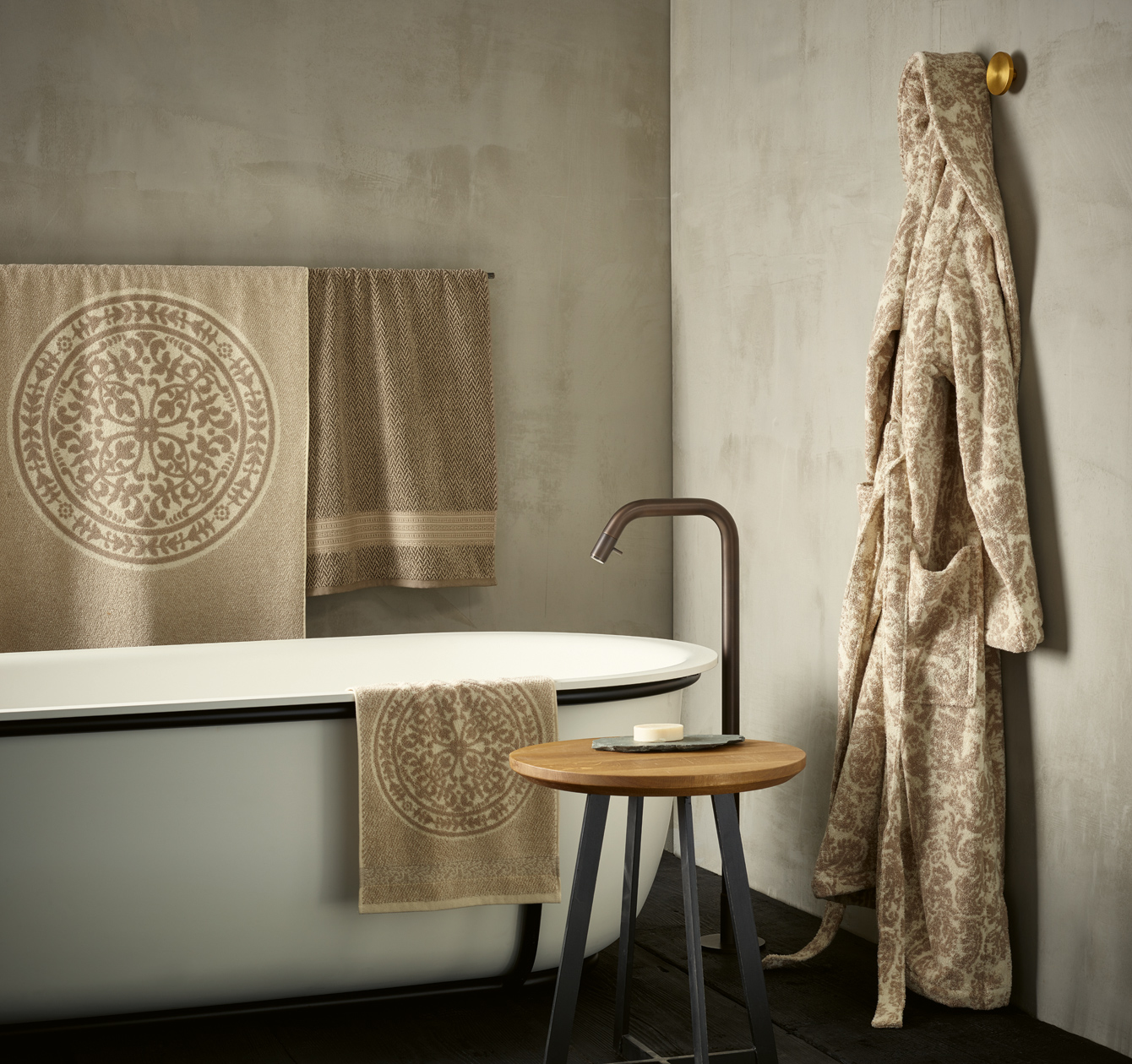 Bathrobe Friuli - 450
Terry cloth
With its playful baroque pattern, the Friuli bathrobe looks modern and classic at the same time. The quality terry fabric product is made from linen and cotton and feels natural and comfortable on the skin. The bathrobe can be made with or without a hood, as desired.
Manufacturing
Our terry bathrobes are available in two versions: as a classic shawl robe with lapels or a pleasant hooded robe. The linen content of 20% ensures a pleasant and natural feeling on the skin. The patterns and colours of our bathrobes are coordinated with the towels in our terry collection.
Quality
fine terry
various designs
About this fabric
Friuli terry is made of 80% cotton and 20% linen. Its linen content gives the towels and robes their special feel. The natural tone is coordinated across the different colours and patterns, enabling every colour and pattern to be combined with each other to superb effect.
Nature
Cotton linen terry
harmonious colours
selected patterns
several sizes
About our manufacture
Our weaving mill in the Mühlviertel region of Austria has been manufacturing fabrics since 1853. Our family business is now in its 6th generation of management and stands for natural high quality textiles. With special devotion we have commited ourselves to Jacquard weaving, a technique that allows for richly detailed patterns.
Our values
Family business in 6th generation
European linen
woven & sewn in Austria
The right care
Terry products are easy to care for. The drum can be filled to capacity, and we recommend a washing temperature of 60 °C. The use of water-saving programmes is not generally recommended for products made from natural fibres. A cycle in the tumble dryer will restore the towels to their original softness. During the washing or in the tumble dryer, the borders may shrink a little more than the rest of the towel. If you wish to rectify this, simply pull the border back into shape gently by hand while it is still damp. Terry is a fabric that has fabric loops by nature, so it is not a quality defect if a loop should ever come loose. If this occurs, please do not pull on the loop, just cut it off instead.
Our tips
The towels are absorbent after the first wash
Tumble dry for softness
Do not put towels in the drum together with products that have zips or similar
Do not use water-saving programmes
Please do not use fabric brighteners or softeners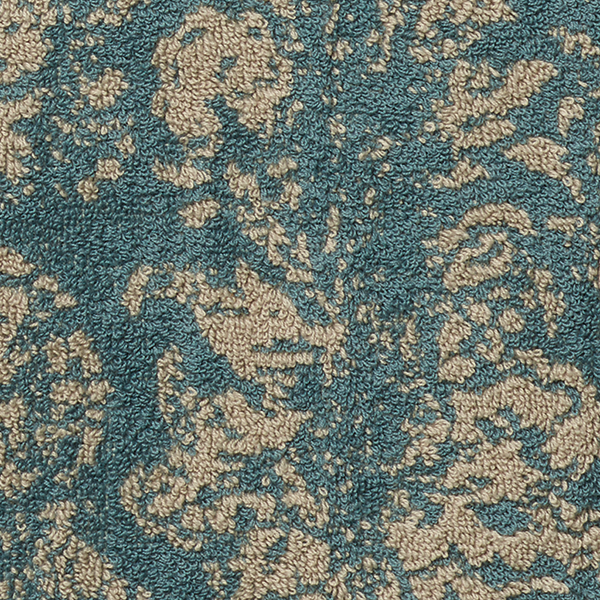 Friuli - 450
Elaborately curved ornamentation consisting of tendrils, flowers and spiralling foliage is finding it's way to our bathrooms. This terrycloth by Leitner Leinen is an elegant adaption of the popular Jacquard design Friuli for towels, bath-robes and the like. Made from 80% cotton and 20% linen Friuli is available in eight different coulours.
Leitner Leinen on Instagram